As always, try as best you can to procure and use organic ingredients. Make sure to rinse and clean your produce properly before use.
Use cold-pressed, organic, non-refined and unheated oils only.
If you want your salad more on the "sweeter side," use 3-4 teaspoons of maple syrup in the dressing.
If you cannot find wild garlic, you can use regular, finely chopped garlic. You may add it directly to the salad with the corn and pine nuts as opposed to putting it in the dressing.
Feel free to use this recipe as the base of your salad, and add anything extra that you may see fit. Plum/grape tomatoes, bell peppers, Italian sweet peppers, chives, shredded carrot, dried cranberries, and chopped dried apricots are some examples of what you could use.
Quick 101 on De-Stemming Lacinato Kale
To de-stem lacinato kale, lay each leaf with its back facing upward and use a sharp knife to cut from the top end toward the bottom end, against each side of the stem.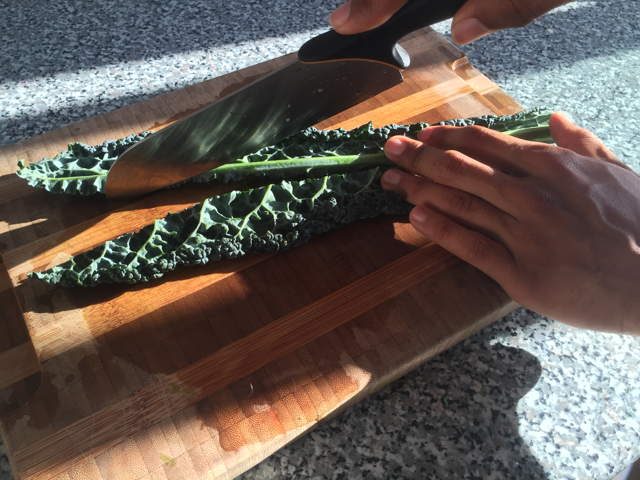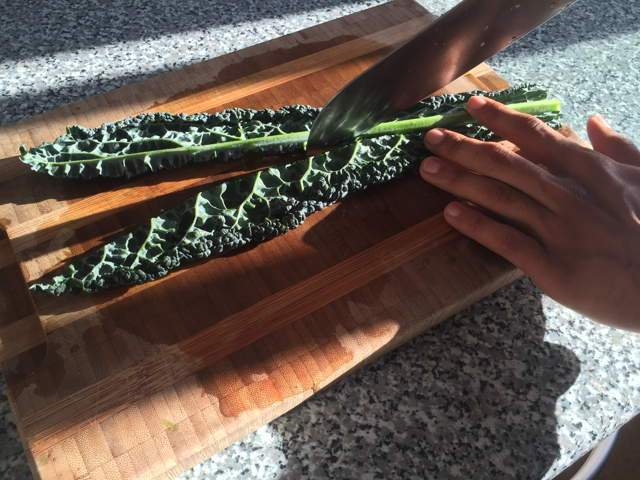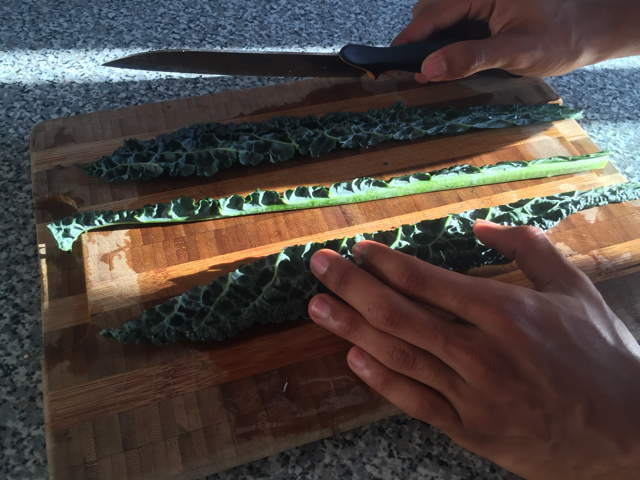 Special ingredient(s) used: