By Robert Morse, N.D.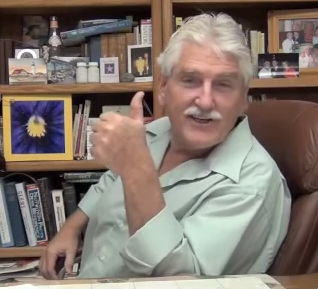 Pleasure, laughter, inner peace, happiness, rest and sleep are ALKALINE forming.
Worry, stress, anger, hate, envy, gossip, fear and lack of sleep are ACID forming.
– Know and love yourself.
– Keep your life simple.
– Make health your hobby!
– Live in the moment! Allow yourself some freedom away from thinking and emotions.
– Laugh and smile a lot!
– Strive to keep your body alkaline.
– Rest! Allow yourself plenty of rest.
– Deep breathe; learn to fill your lower lobes (abdominal breathing).
– Exercise regularly (walking, swimming, aerobics, etc.).
– Enjoy the sun.
– Enjoy colors; enjoy flowers.
– Scrub your skin good with a skin brush or wash cloth.
– Don't put anything on your skin with chemicals in it.
– You may wish to remove all metal from your mouth (fillings, etc.).
– Keep your body clean inside and out!
– Before you speak, ask yourself: Is it kind, true, and necessary?
– Use herbs!
– Try to eat mostly organic foods.
– Understand and use proper food combinations.
– Only eat fruits or melons for breakfast.
– Eat your fruits and melons as a separate meal.
– Do not combine proteins and starches.
– Only eat one type of protein at a meal.
– Don't drink with meals (it dilutes your digestive juices).
– Keep each meal simple (each food you eat requires different digestive considerations).
– Drink plenty of freshly juiced fruit and vegetable juices.
– Learn the art of sprouting grains or beans, if you must have them.
– Chew, chew, and chew your food well.
– Enjoy your food! Never eat when you are angry or upset (this affects your digestive ability).
– Try to eliminate all animal products (meat, fish, poultry, eggs, and dairy) from your diet, totally.
– Always wash your food before you eat it. Foods are covered with pesticides and herbicides (neurotoxins). You can use fresh lemon juice with hydrogen peroxide or buy a veggie wash.