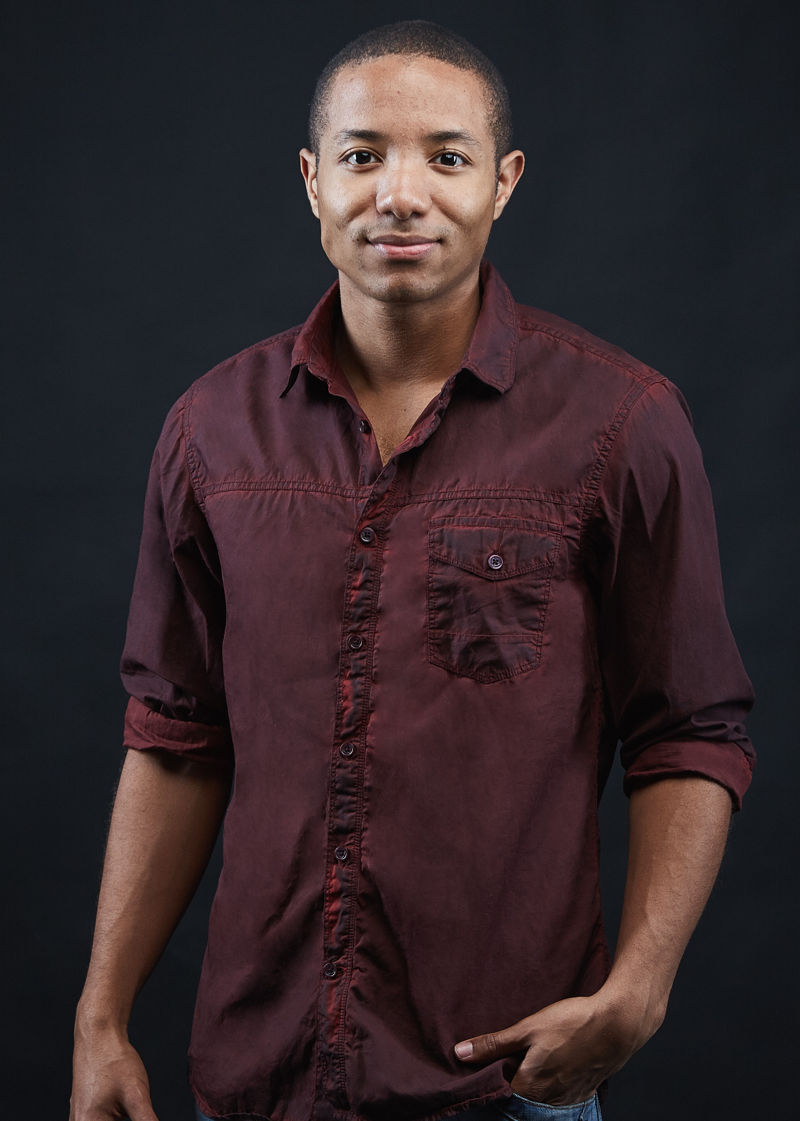 Brief Details:
My health story is not one of climbing out from deep trenches of suffering and pain. Rather, it's one of starting from the bottom and progressively moving up the ladder through trial and error, and adopting a Root-Cause Orientation.
I was born to a Trinidadian mother and a Danish father and raised in Denmark. Like many, I was brought up on the traditional and typical [Danish] diet of pork, beef, oats, rye, and a boatload of white potatoes. Given that I always had a distaste for dairy, I've now come to realize I was fortunate in this regard.
 Fast forward to early 2010. My journey of exploration and healing begins.
It began with a desire for increased self-esteem through 'improved' physique. I began investing in buckets of protein powders, omega 3-6-9 oils and a slew of dietary supplements – and spent a considerable portion of my time in the gym. This went on for 6 months. I increased in size and made promising progress, but eventually figured the supplements weren't worth the investment.
Preceded by extensive research of various toxic chemicals and food additives, my next step was the world of "superfoods" and their derived powders. Disappointingly enough, I got to spend a lot of money without seeing or feeling any difference on various of these from different companies.
Phase three was my entry into raw foods, and in my case, beginning with learning from Markus Rothkranz.
I came across many diverse methods of healing, as well as many different healers, health advocates, and dietary philosophies (of which raw foodism – both of vegetarian and paleolithic nature – prominently stood out to me).
I discovered Dan the Man (Liferegenerator), and not long after, also Dr. Robert Morse, N.D. (mid-2011).
At this point, I knew I had found my "home." For I, like an untold number of other people, had realized that the field of natural healing and wellness, let alone just the quest for finding out how to simply take care of one's health, can be one of the greatest "balls of confusion" there is.
And if you permit yourself to be caught in this ever-expansive jungle of deciphering right from wrong, you'll find yourself ping-pong'ing back and forth between this book, that theory, and the other healer. But it's an adventure nonetheless.
The back-to-basics liberation from constant confusion and doubt is one of the greatest gifts, I received from Dr. Robert Morse, for which I am eternally grateful. I've since dedicated a vast portion of my time toward studying, researching, and compiling information into a convenient resource portal (this website) to share it with anyone who's ready for it.
So, to answer the initial question, I'm an introverted (reserved), young individual strongly driven by altruism. And along with a growing group of beautiful, devoted people, I will do my part to contribute to spreading the message of simplicity, love, true hope, self-empowerment and health sovereignty, out to a world that sorely needs it.
It has been interesting to see the minor, socially acceptable health problems I've dealt with disappearing in accordance with dietary changes and substitution of toxic personal care products for natural alternatives. These problems would then reappear soon after incorporating some of the deleterious foods and products back into my dietary regimen.
Notable things that have occurred:
– Any food product containing tomatoes processed with heat would result in heartburn the following morning.
– Certain commercial deodorants would cause my armpits to become red and itchy, then develop into hives. The rash-like symptoms would subside in one location and appear in another; always starting with the armpits, "moving" down to the chest and abdomen, out to the extremities and face, then back to the chest area before vanishing.
– I used to experience colds, flus, and fevers roughly twice every year and each bout would last for 10-14 days. Now, it's once per year and up to 48 hours.
– Waking up every morning with a sore throat is now a thing of the past.
– Belching, bloating, flatulence, and feeling like I ingested a brick following certain meals, was a common experience. I no longer experience any of the aforementioned.
– As I love practicing improvised creative movement, I've been excited to experience the increase in agility, muscle explosiveness, and flexibility that has occurred